Presentations will occur online via Zoom promptly at 11:00 am
Save the date for the upcoming Fall talks!
September 28: Summer Graduate Scholars in Residence

Register here to access the link to Livestream.
Jerome Clarke, Department of Philosophy & African American Studies
"In Certain Circumstances: Critiquing Political Technology"
Ricardo Andrade Fernández, Department of Spanish, Italian and Portuguese
"Fugues and Counter-fugues: Sonic Itineraries of Colonial Lima and Salvador de Bahia in Contemporary Fiction"
Benjamin Randolph, Department of Philosophy
"A Marxist Return to Religion? Adorno Reads Marx"
Ivana Ancic, Department of Comparative Literature 
"Performing Fantasy: Scenarios of the Frontier in The Act of Killing"
October 5: 
Jonathan H. Marks

, Professor of Bioethics, Humanities, Law, and Philosophy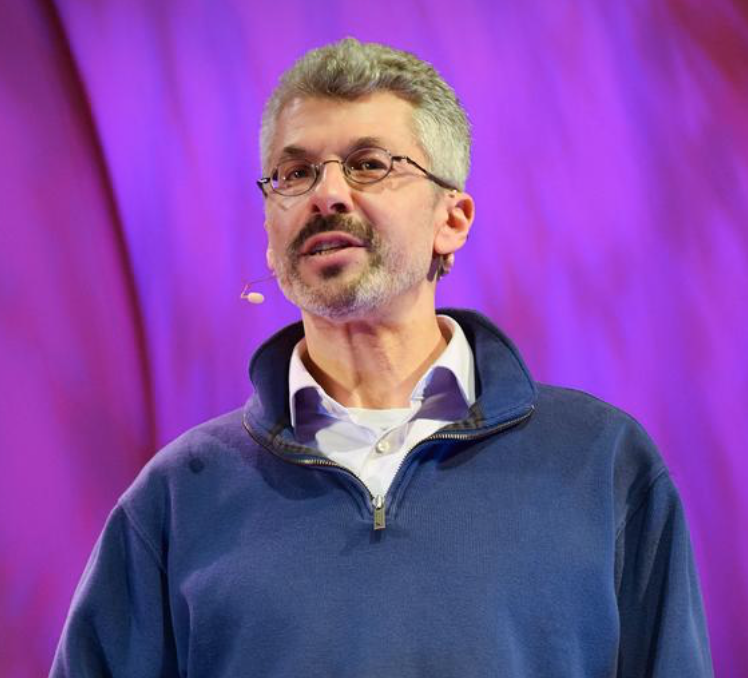 Register here to access the link to Livestream.
Pandemic Lottery: The Ethics and Aesthetics of Choice and Chance
In the early days of the pandemic, ethicists were called upon to help draft triage policies and guidelines to determine who lives or dies when there are not enough resources (such as ventilators, hospital beds, or antivirals). Many of these policies employ lotteries to break a tie between patients who receive equal "scores" in the algorithms applied to determine who will receive crisis care. Later in the pandemic, when vaccines became available,
many governors and employers launched prize lotteries as incentives for people who were reluctant to get vaccinated. I argue that lotteries often mask both historic and current structural injustice. For example, resource lotteries can make the consequences of choice—notably, policymakers' failure to adequately prepare for the pandemic—appear to be chance. Similarly, while prize lotteries create incentives for vaccination, they fail to address the reasons for the reluctance of some marginalized populations to get vaccinated—in particular, distrust resulting from unjust treatment in medical research and practice. In this seminar, I explore the relationship between choice and chance, drawing on literature and art, as well as ethical texts, to illuminate what many choose not to see.
October 19: 
Benjamin Schreier

, Professor of English and Jewish Studies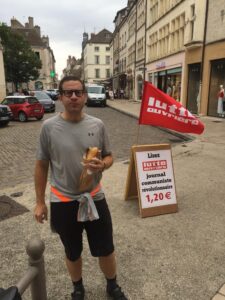 Register here to access the link to Livestream.
Where is Palestinian American Literature?
Though "Palestine"—as place, national aspiration, conflict, refugee crisis, and/or figure for political-cultural investments—stands at the institutional origin of the fields of Arab American literature in particular and Arab American studies more generally, Palestinian American literature itself has so far mostly failed to become a discrete object of disciplinary study. Palestinian American authors have by no means been ignored, but they are rarely analyzed outside other, subordinating frameworks. This has limited opportunities to critically examine mechanisms of identity- and institution-formation. An emergent archive, which might otherwise support a dynamic field of dedicated literary scholarship, instead frequently suffers overdetermination. It's regularly merged into Arab American literature, itself a composite category representing a patchwork of histories, which reveals much about US cultural politics, but less about Palestinian specificity. Sometimes it's relegated to Middle East studies, either considered other than unproblematically "American" or disciplinarily subsumed under the non-literary methodologies that predominate there. Or it gets studied in an auxiliary relationship to Israel politics, Jewish identification, or Jewish American literature, subject to a dominant Jewish studies approach I call "Zionist" for its colonization of anything related to Israel for the purposes of Jewish self-knowledge. Palestine's historical precedence and specificity are forgotten, Palestinian American literature's autonomy is foreclosed, or the Palestinian Diaspora is demoted to a "problem" for Jews. Can Palestinian American literature speak in its own terms?
October 26: 
Shuang Shen

, Associate Professor of Comparative Literature and Chinese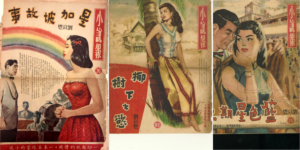 Register here to access the link to Livestream.
Sinophone Popular Literature in the Inter-imperial Space of Hong Kong, Singapore/Malaya during the Cold War
"Inter-imperiality" is a term most recently used by Laura Doyle to describe the overlapping, competition, and co-constitution of empires and imperialisms. It tries to imagine the literary field in terms of radical relationality, emphasizing messy dependencies instead of autonomous identities. I argue this perspective can shed light on the politics Sinophone popular literature, which was produced and circulated in a regional context involving Mainland China, Hong Kong, Singapore, Malaya, and other parts of Southeast Asia. My talk will draw for its example the romantic fictions written in the 1950's and 1960's, some of which were written for the USIA-funded magazine
The Story Paper
.
November 2: 
Chang Tan

, Assistant Professor of Art History and Asian Studies 
Register here to access the link to Livestream.
The Stage's a World: Photography and Design in May's Studio, San Francisco, 1920-1930s 
Photography has always aimed to not only document reality but also to create fantasy. Photographic practices in diasporic communities in particular construed worlds that transcended time and space. In this talk, I discuss the surviving photographs, backdrops, and ephemeras of May's Studio in San Francisco's Chinatown during the early 20
th
century. I show how those elaborately staged and manipulated images performed political and personal connections with the Republic of China while compressing and blending diverse visual and material cultures, resulting in layered sceneries that were spectacular, hybrid, and surreal. The photographers collaborated with local painters and theatres to build such fantastic worlds; used as the background of their sitters, they helped embellish and enrich the agency of the Chinese diaspora, projecting a story of wealth, brilliance, and (almost supernatural) strength in an era that was still governed by institutionalized racism against Asian communities. As part of my larger project that studies the design and staging of studio portraits in diasporic "Chinas," this talk highlights the importance of vernacular photography in the development of visual culture and in the formation of identities.
November 16: Fall Graduate Scholars in Residence

Register here to access the link to Livestream.
Aaron Witcher, Department of French and Francophone Studies
"Poetics of the Tracée: Flight as a Praxis of Creolizing and Decolonizing Identity in the work of Patrick Chamoiseau"
Ryan Pilcher, Department of French and Francophone Studies
"Educating Feeling: Race and Sentimental Science in Aglaé Comte's Histoire naturelle racontée à la jeunesse"
Katherine Ellis, Department of French and Francophone Studies & Women's Gender, and Sexuality Studies 
""We make the sick into men again:" Implicating doctors' masculinity in the conceptualization of medicalized trauma theory in World War I France"
Michael Young, Department of English
"Patty Hearsts' Potassium: The Failed Scientific Search for Mind Control"