Promoting
collaborative research

on ideas
central to the pressing issues of our time.
The purpose of the Phenomenological Discussion Group is to provide an opportunity for individuals to engage in meaningful conversations about their areas of expertise and engage with the concept of phenomenology.
Date and time: September 22nd at 12:15 p.m. The meeting will be held on Zoom.
The objectives of this phenomenological discussion group are twofold:
To provide an opportunity for individuals to engage in meaningful conversations about their areas of expertise and the intersections with phenomenology, broadening the entire group's understanding.
To explore the concept of phenomenology and its application to our lives, research, and teaching experiences.
If questions, contact Tiffany Petricini, tzr106@psu.edu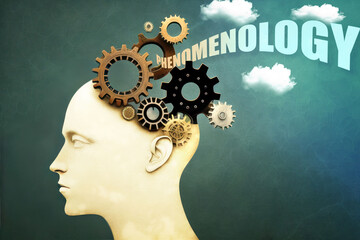 Welcome Back letter from Director John Christman
Dear Humanities Institute Community,
Welcome back to a new academic year! We hope your summer was relaxing and productive and that you are all safe and healthy. We look forward to an exciting year of events, visitors, programs and initiatives at the Institute and from the people and units we support.
We are re-doubling our commitment to the core themes in our Institute mission, including support for collaborative work in humanities fields, to foment and support work in these fields that contributes to social justice efforts, and to generally stress the broad social value of humanities and its related areas of scholarship.
We continue with our Public Humanities Fellowship program with another full class of Fellows in the Introduction to Public Humanities course. We are excited to see what these great creative scholars will produce in their effort to create socially productive dialogue about currently pressing issues.
Thanks to the Humanities in the World Initiative, we are again able to host a full cohort of Visiting Scholars and Postdoctoral Scholars at Ihlseng Cottage. We hope to introduce these scholars to the wider community soon. Two postdocs in this group are connected to the Mellon-funded Just Transformations Initiative, a multi-faceted project geared toward building and sustaining diverse communities in higher education. These scholars will join our line-up of Penn State faculty and graduate students who have been awarded our Resident Fellowships for this academic year.
Our Emmy-nominated documentary series, HumIn Focus, is produced in cooperation with WPSU and the Bellisario College of Communication. Co-executive producer Matt Jordan and I are excited about our new episodes this coming year. Our latest, which was broadcast this past summer and is available on our website, is called "Getting to Know AI: Are We Asking the Wrong Questions?".
In addition, we will host a number of events that have been proposed by our faculty through our Faculty Invites process. Stay tuned for announcements of these exciting lectures, workshops and conferences.
We look forward to a great year for the humanities community and beyond!
John C.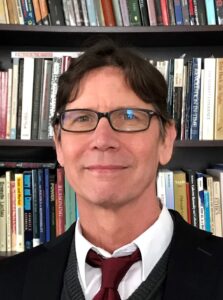 The Pennsylvania State University campuses are located on the original homelands of the Erie, Haudenosaunee (Seneca, Cayuga, Onondaga, Oneida, Mohawk, and Tuscarora), Lenape (Delaware Nation, Delaware Tribe, Stockbridge-Munsee), Shawnee (Absentee, Eastern, and Oklahoma), Susquehannock, and Wahzhazhe (Osage) Nations. As a land grant institution, we acknowledge and honor the traditional caretakers of these lands and strive to understand and model their responsible stewardship. We also acknowledge the longer history of these lands and our place in that history.